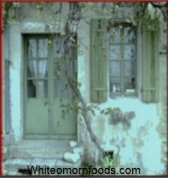 Hello New and Old Family,
Thank You for checking out my new website. We have been working hard to get the place right but we have a lot of room for improvement.

I hope you will feel like family and will tell us any Concerns or Ideas you have. We need all you can give us, so don't be shy just no 4 letter expletives .

The Door on the left has a special meaning. My Father always said "Opportunity knocks every minute of everyday. Most don't hear it but once and are too scared to open it, So Close your mouth and listen she'll knock again." Thanks Dad, I answered the Door this time.

Enough chatter from me, Please look, enjoy, and Leave a comment. If you already are a fan of our Spicy Meat Rubs, BBQ Sauces, or Coating Mixes, please let us know how you used it or send us your favorite recipe to share on the website.


Thank you again for your patience.
P.J.Fuqua
All of our products are
Now Available through
Joe's SHOP-N-BAG
Found in Duncan at the Shamrock, SE corner of Hwy 81 & Main

Also in Marlow at Hwy 81 & Caddo next to Newberry Pharmacy

Duncan's Own Four Seasonings used for beef, poultry, pork and fish, plus all styles of vegetables.

Contains no MSG. Low sodium. In our Seasoned Flour Mix we use only naturally stone ground whole wheat and a 7 grain flour with natural cornmeal.